Great Lakes Adult & Teen Challenge


Women's Team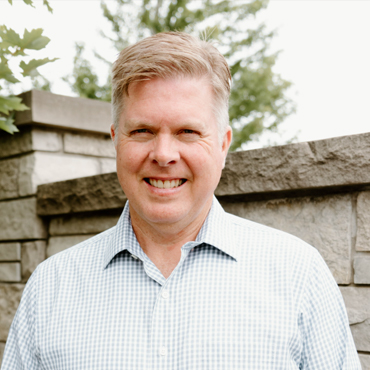 Rev. Craig Harper, Executive Director
Craig has been working with Great Lakes Adult and Teen Challenge since 1992. Craig obtained a Bachelor's degree in Math and Chemistry Education from Louisiana State University in 1987. He has done graduate work at Cardinal Stritch University and Marquette Graduate School of Business. In 2007, Craig was awarded a scholarship to attend classes in the Executive Education Program at Harvard Business School. He was chosen for this opportunity by members of the Harvard Business School Club of Wisconsin and attended additional classes in 2009 and 2014, both at the business school and at Harvard's Kennedy School of Government. Craig served on the National Teen Challenge Board of Directors and as a National Teen Challenge Regional Representative from 1996 to 2002. He is an ordained Assembly of God Minister and Nationally Appointed Home Missionary. He is past President, Vice President, and Treasurer of the Northwest Milwaukee Chamber of Commerce. He is a member of the U.S. Swimming Foundation, U.S. Golf Association, the Northshore Republicans, the Harvard Business School Club of Wisconsin, Milwaukee Rotary, and Milwaukee Rotary's Partners in Education Committee. In 2012, Craig was appointed to the State Council on Alcohol and Other Drug Abuse by Governor Scott Walker as his appointed Designee.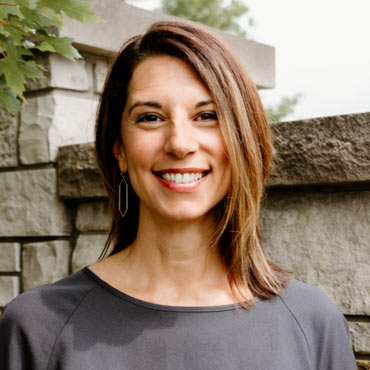 Rev. Jennifer Harper, Associate Director of Programs and Services
Jennifer Harper serves as our Associate Director of Programs and Services. Jennifer's background is in missions and church planting. This passion for building the church and establishing bible schools led her to Europe, Asia, and South America for several years after graduating from Rhema Bible College in Tulsa, Oklahoma. A Pennsylvania native, Jennifer has enjoyed living in Wisconsin since 2006, when she moved there to work for Lake Country Family Church. She is a Board Certified Mental Health Coach, member of the American Association of Christian Counselors, ordained minister through the Rhema Ministerial Association International. She is a graduate of Harvard Kennedy School of Executive Education.
Jennifer enjoys working alongside her husband, Craig, and the amazing team of staff at GLATC every day, pursuing excellence in the program to best serve the men and women who come through the doors seeking freedom. She enjoys cooking, kayaking, spending time with her family, and almost any outdoor adventure.
Kourtney Thyrion, Women's Program Director
Kourtney is from the south suburbs of Chicago, IL. In 2016, she entered the doors of the Great Lakes Adult and Teen Challenge. She graduated from the program in 2017, which is a testament to God's grace in her life. After completing the program, she was hired as a staff to be the Dean of Women. Her heart's desire is to help women get from where she once was to fully become the women that God intended them to be.
In 2019, Kourtney married her husband, Brandon. They have two sons and a daughter. Kourtney loves seeing God move right before her eyes through the transformation that happens in women's lives at the "Robbie Dawson Home for Women.
Carol Barbuch, Women's Recovery Coach
Carol is the Women's Recovery Coach. She is originally from Saukville, WI. As a graduate of the program, Carol loves working with the ladies side by side and seeing the transformation in their lives from the first day until they graduate.
In May 2021, Carol graduated from MATC with an associate's degree in Human Services. She is certified as a Mental Health Coach and a member of the American Association of Christian Counselors. She is continuing her education at UWM to obtain a bachelor's degree in Social Work. Carol has two daughters.
Candace Chandler, Women's Direct Care Staff
Candace is originally from Van Buren, Arkansas. She moved to Kenosha, Wisconsin in 2018. She completed the one-year program at Great Lakes Adult and Teen Challenge in 2021. After graduation, she continued to complete the one-year Emerging Leaders Program, where she served in various roles. Candace now serves at the Robby Dawson Home for Women as Direct Care Staff. She is passionate about mentoring the ladies, has compassion for healing, and a love for laughter. She is currently enrolled at MATC to pursue her Associates Degree in Human Services.  
Jacqueline Kloehn, Admissions Specialist
jacqueline@greatlakesatc.com
Originally, Jacqueline is from Green Bay, WI, but now calls Milwaukee home. She is the proud mother of three boys and a huge Green Bay Packer fan. She went a long way from home in search of God and battling her own addiction. In 2020, she graduated from Long Island New York Adult and Teen Challenge. She wanted to come home to Wisconsin to continue her discipleship with God. She completed her one-year Emerging Leader internship at Great Lakes Adult and Teen Challenge in 2022. Jacqueline now has the amazing opportunity to serve in the Women's Home as Direct Care Staff. She is currently attending the District School of Ministry working towards a pastoral license. She previously served 6 years Active Duty Army, where she bravely served her country.
Melanie Leitinger, Education Coordinator
Melanie was a student at Great Lakes Adult and Teen Challenge at the very beginning. She went on to complete the program at Nashville Adult and Teen Challenge in 2001. After graduation, she attended Bible school at Teen Challenge Ministry Institute in Jacksonville, FL in 2007. She was hired at Great Lakes Adult and Teen Challenge in Milwaukee in 2008. She also holds associate's degrees in both accounting and early childhood education.
Melanie has worked in many roles here over the years! She has done accounts receivable, women's program staff, merchandising manager at SuperThift, and most recently the Education Coordinator. She has a heart service and always gives her best to the students.
Larry Daughenbaugh, Work Therapy Supervisor
Larry has served in many capacities at Greater Harrisburg PA Teen Challenge, The Resting Place Crisis Center and Thrift Store in North Carolina, and as Executive Director at Love Inc. and Revelations of Freedom Ministries.
A Teen Challenge graduate, Larry is in awe of God taking what the enemy meant for bad to use for His Kingdom work! He is now honored to serve as the Work Therapy Supervisor at the center where he started his journey almost twenty years ago.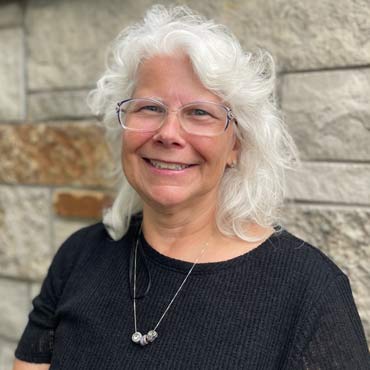 Denise O'Brien, Finance Coordinator
Denise grew up and has lived in the Milwaukee area all her life. As a student at Custer High School, she took a class in accounting, which started her on a path for Bookkeeping. Denise has been a bookkeeper for over 30 years working for a mortgage broker, preparing taxes, and at Adult and Teen Challenge. Denise has been the Finance Coordinator for Adult and Teen Challenge for over ten years. Her goal is to be a servant for Christ and use her skills for the ministry.
In her spare time, you will find her spending time with her children and grandchildren, walking her dog, shopping, and helping around the condo complex where she lives and is on the board for.
Shannon Perrault, Social Enterprise Manager
Shannon has been working at Adult and Teen Challenge since 2020. She holds a Bachelor's Degree from Carthage College in Biology. She initially started at Adult and Teen Challenge as the SuperThrift Store Manager. She and her husband welcomed their first baby in 2021, and she then transitioned to her current position of Director of Online Sales. Previously, Shannon was the Farm Manager of an agricultural-based work therapy program for high school-aged students.
Shannon has a passion for the way that God can use work to help people grow and move forward in their lives. She was drawn to the SuperThrift model of utilizing work therapy to help Adult and Teen Challenge students on their road to rehabilitation. She is passionate to be working with a ministry that truly believes in the saving grace of Jesus Christ to help each of us find freedom.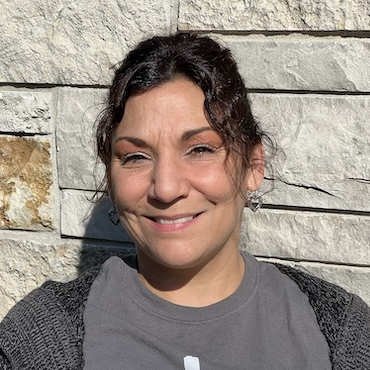 Jackie Dunn, SuperThrift Lead